A policeman was seen a video shooting a rifle to threaten and intimidate a lady while they were having an intense argument.
The lady amongst other passengers had been stopped by the roadside by a group of Nigerian policemen.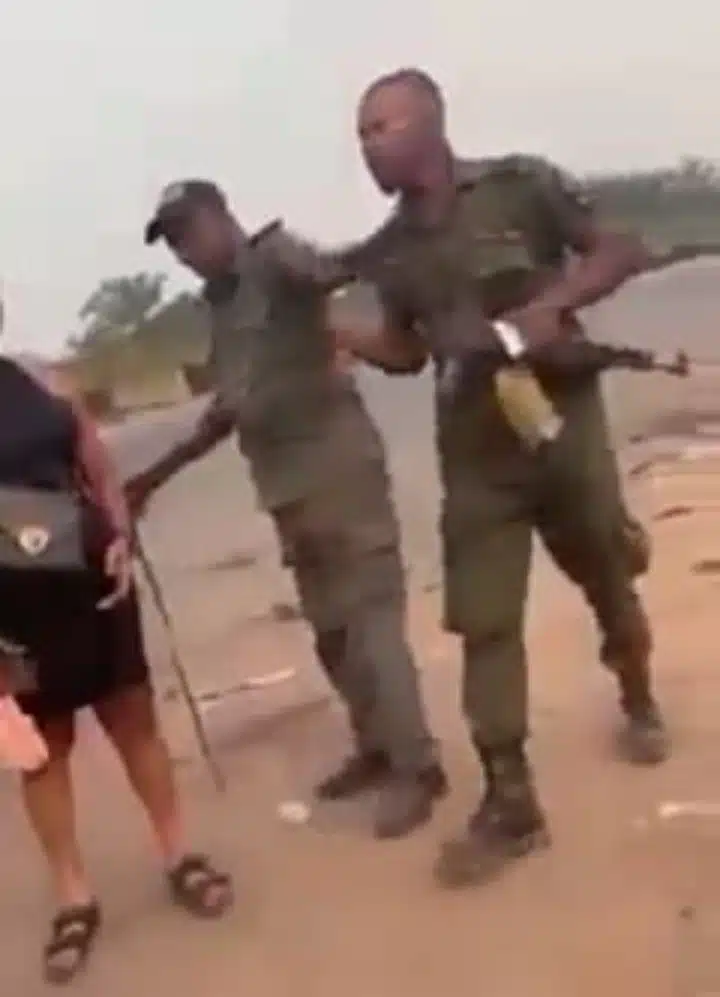 The lady was seen having an intense argument with the policeman when he cocked his gun and aimed it for the ground close to her.
He fired off a shot and angrily made his way towards her to assault her while simultaneously hurling insults at her.
In reaction, obaksolo said: "Chai even after dismissal. I go like meet this officer one on one iswear"
mr_realgram wrote: "Wen seun tear una slap una say na assault so dis one na assugar Abi"
eh_isO2 said: "If any police follow me try this thing omo na to start war 0 because tell me one reason why your fire"
vicki_smiles said: "How will some that has anger issues be in the police force?!!! Just how?!!"
Gistreel.