A Nigerian man identified as @CounsellorSunny on X, formerly on Twitter, took to his media channel to call for help while sharing images of a boy, his son's classmate allegedly abused by father's sister.
The images shared by the above-named individual revealed the scars on the said boy's body.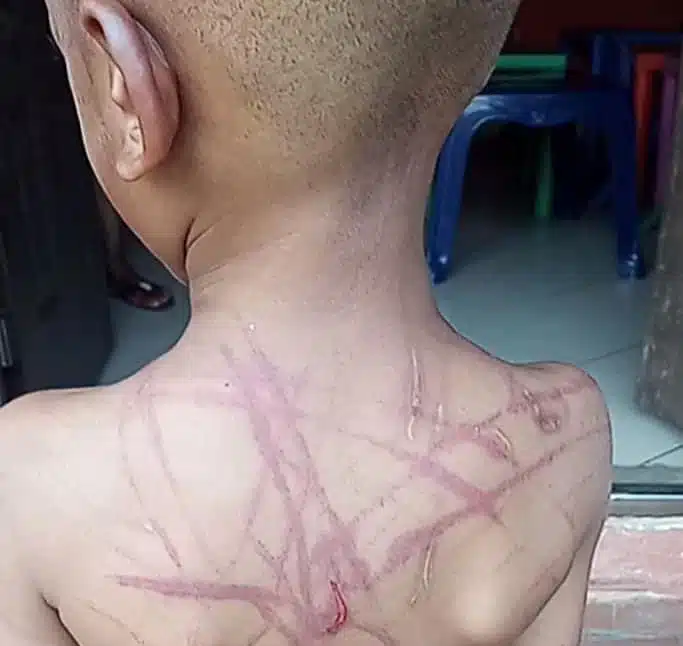 He maintained that the boy was maltreated by his father's sister, with whom he was living.
The images were accompanied by a caption which reads: "Good afternoon, Sir. Please help me post this. Who knows, we might save this boy from future abuse.
"I went to school this morning to drop my kids, and I met my son's classmate named Victory, a 5-year-old in basic 1."
"He and his elder brother, who is in basic 4, are living with their father's sister, who is a nurse that owns a chemist shop here in Port Harcourt.
"Their dad is living outside the country but sends her money for the children's welfare."
"Their aunt, who should be in her 40s, unmarried but living with her boyfriend of 30+, collaborated and unleashed this terror on this innocent boy, claiming he spoiled something in the boyfriend's car."
"Please share this with the right authorities. Let's help save this innocent boy as this isn't the first time they're doing this to him."
SEE POST BELOW: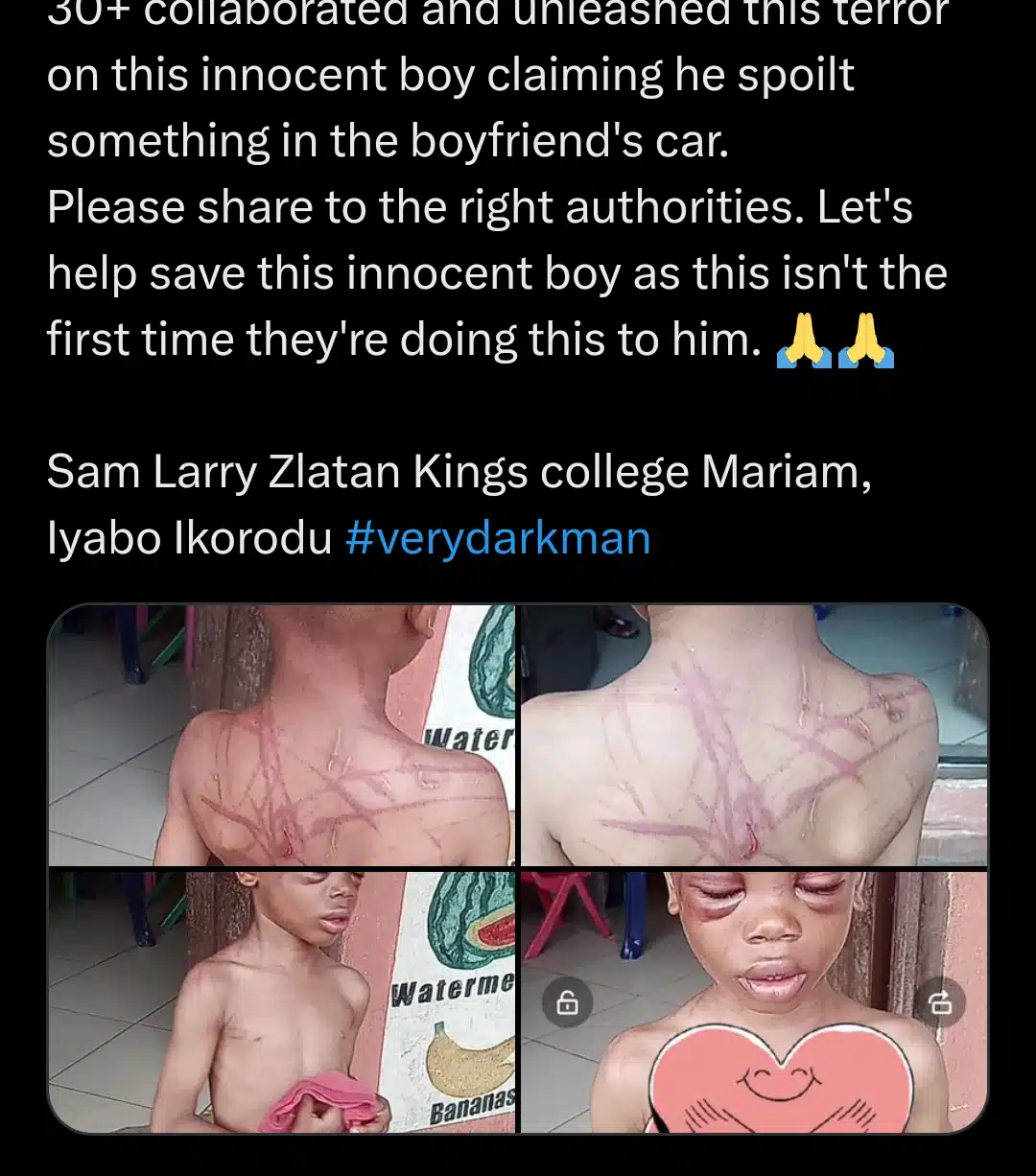 Gistreel.