This morning, Venita and the former couple talked briefly about Ike's feelings for Mercy.
Earlier today, August 9, 2023, former romantic partners Mercy Eke and Ike had a moment on Big Brother Naija All Stars.
While chilling in bed with Venita, they briefly talked about themselves and their romantic interests on the show.
Venita started the conversation by asking Ike, "Last Saturday, you ran away from dancing with Mercy. Why was that?"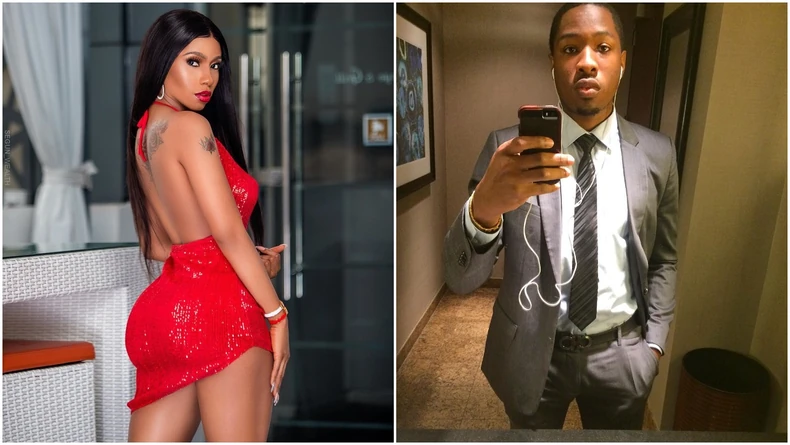 Ike responded with a non-reply, saying, "I have to avoid any narrative of looking obsessed with Mercy." At this point, Mercy jumped into the conversation, asking, "Are you obsessed with me?"
Once again, Ike answered without answering, saying, "Even if it's true, the narrative has to be avoided." Venita pointed out what he did, stating, "Wow. You didn't say no. You said even if."
Mercy weighed in by announcing her plans to get Ike a partner on the show. "I must find you a woman in this house," the former BBNaija winner said. Ike replied with a simple, "I don't want."
So far, there has been little drama with the former couple. They exchanged a few words during the first week of the show in an attempt to clear the air, but things have been calm between them since then.
Ike has yet to show an interest in any of the female housemates. Mercy, on the other hand, appears to be into fellow BBNaija winner Whitemoney. The two shared their first kiss during the Saturday night party.
They have been openly flirty, with Mercy joking about carrying Whitemoney's baby at one point. This morning, the two also had a hot, cute moment together.
Since there is nothing concrete happening between these two for now, Mercy and Ike remain the perfect couple that are not together on the show. Time will tell how things play out.
Pulse.NG