The talented actress has proven herself time and time again as a powerhouse.
Iretiola Doyle has been around for over 25 years, doing everything from stage plays to television and film in Nigeria.
For over two decades, she has only gotten better as an established writer, presenter, actress, and producer since she started her acting career at age 28.
Now a veteran Nollywood actress, she continues to hold us spellbound whenever she graces our screens. Here are three times Doyle delivered her most compelling performances:
Fuji House of Commotion (1998-2001)
Let's start with a major throwback. Doyle's portrayal of Caro in the popular Nigerian sitcom Fuji House of Commotion endeared her to audiences across the country. She proved herself as a comedic and dramatic actress with her comedic timing and ability to dig into her drama bag whenever she needed to.
Torn (2013)
As one of the female lead characters, Doyle delivered an award winning performance as a possessive, vengeful wife who discovers that her supposed friend is married to her husband. She takes us through a psychological and emotional rollercoaster that keeps the audience guessing throughout the movie.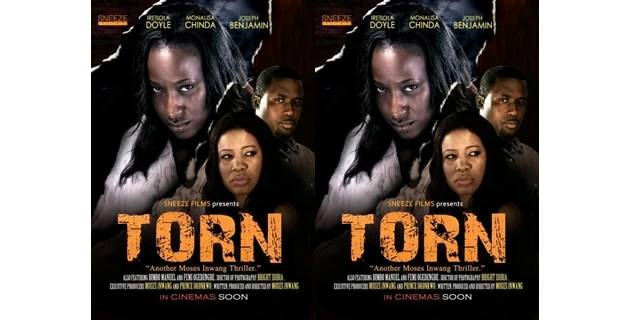 The Hidden (2023)
For her latest performance, Doyle takes on the lead role as Flo Ade in the ongoing Africa Magic series, The Hidden. She is totally believable as a woman who has seen it all and is now a shadow of her former self. After going through the furnace and losing her loved ones to the brutal dividends of a once thriving career, her acting takes viewers on a journey as we seek redemption in being the haven for others who seek refuge, even as her calm, near-perfect demeanour hides her thirst for vengeance.
Pulse.NG