There's no pain like losing a loved one.
Mercy Eke, popularly called Mercy Lambo by her fans, opens up about the pain of losing her father during a recent interview.
Speaking as a guest on the With Chude podcast, she disclosed that she lost her father in April, 2023 after his battle with an illness. She noted that she initially thought it was an April fool's joke when she got the news.
Detailing her childhood, she stated that she was closer to her mother than her father when she was growing up, but his illness brought them closer. According to her account, he fell ill around the time she emerged winner of Big Brother Naija in October 2019.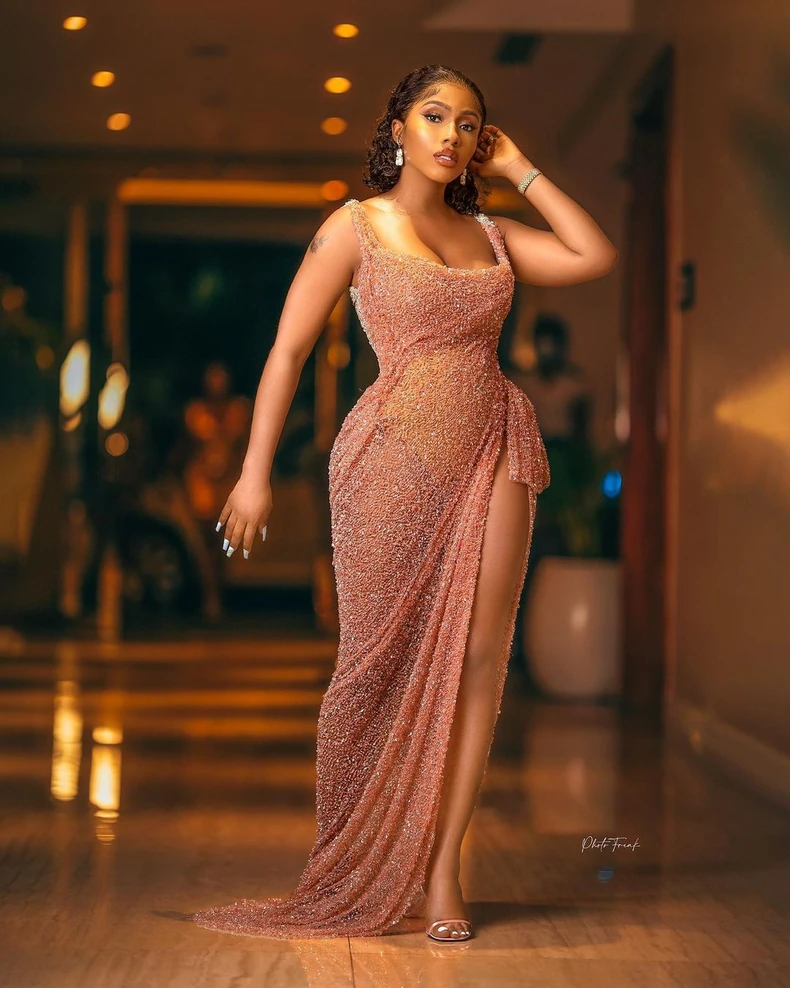 Mercy expressed her regret over the fact that she did not have a bond with him until it was too late. In her words, "I hate the fact that it's now coming the time that I wanted to show him that 'your daughter has made it and accomplished something'. This was the time for him to enjoy himself but he became sick and couldn't do much, couldn't travel."
The 33-year-old narrated that her father was unable to make it on the Big Brother Naija finale because of his sickness; and as a result of that, her uncle was the one to represent her when she won. She said, "Like When I won the show, it was my uncle who represented me because he couldn't come."
The reality star added that she and her family received any privacy from bloggers at the time of their loss saying, "The media did not respect me in any way or respect the fact that I lost my dad. They kept doing what they do, even on the day of the burial."
She is currently back in the house as a contestant of the Big Brother Naija All Star edition.
See the full interview video below:
Pulse.NG.