Nigerian international sensation Rema refused to perform in Atlanta over the poor state of the venue.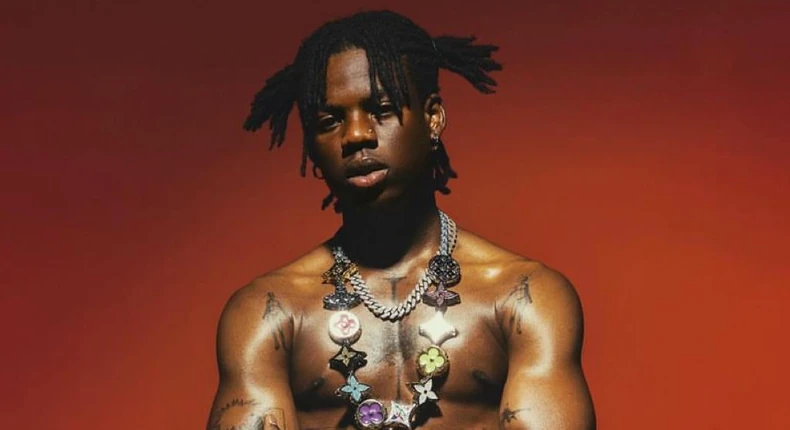 Rema is one of the talents leading the global exportation of Afrobeats with his hit single 'Calm Down' which has enjoyed massive global success that has helped it to become Afrobeats' biggest export yet.
On July 27, 2023, the award-winning international sensation failed to perform at the Atlanta leg of his 'Rave & Roses' Tour over what he described as the poor and dissatisfactory state of the venue.
In a video clip captured by someone from the audience and shared on Twitter, Rema while addressing the fans who turned out to see him stated that Afrobeats is bigger than the venue and his fans deserve to be treated better.
"Afrobeats is way too big to look like this. I don't take no rubbish and I respect my fans. I'm going to reschedule this show because they have disrespected me and disrespected Afrobeats by treating you guys like this," Rema said before walking away from the stage.
Although the hundreds of fans who turned out to see Rema perform would have been disappointed at his refusal to perform but they would however appreciate the prestige he accords his stagecraft and his resolution to always give his fans the best.
Rema is currently one of the hottest artists in the world after his super hit single 'Calm Down' top chart on multiple continents and earned him tens of millions in new listeners.
He currently holds the record of the Nigerian artist with the most monthly listeners on Spotify, most streamed Afrobeats song on Spotify, most watched Nigerian music video on YouTube, the first Nigerian to top charts in North Africa and the Middle East, the highest charting Nigerian song on UK Singles Chart and the Billboard.
With these notable feats, it's no surprise Rema pays such huge attention and accords high standard to his craft.
Pulse.NG