The upcoming feature hits Nigerian cinemas next month.
Anthill Studio has announced the official release date for its latest project titled Mikolo.
Directed by Niyi Akinmolayan, the upcoming project is a family adventure-fantasy feature shot in the beautiful mountains of Ondo state.
Mikolo is the first kids-centred cinematic release in Nollywood by Anthill studios and while the plot details are yet to be unveiled, we do know that the feature explores family, friendship, society values, animal love and adventure.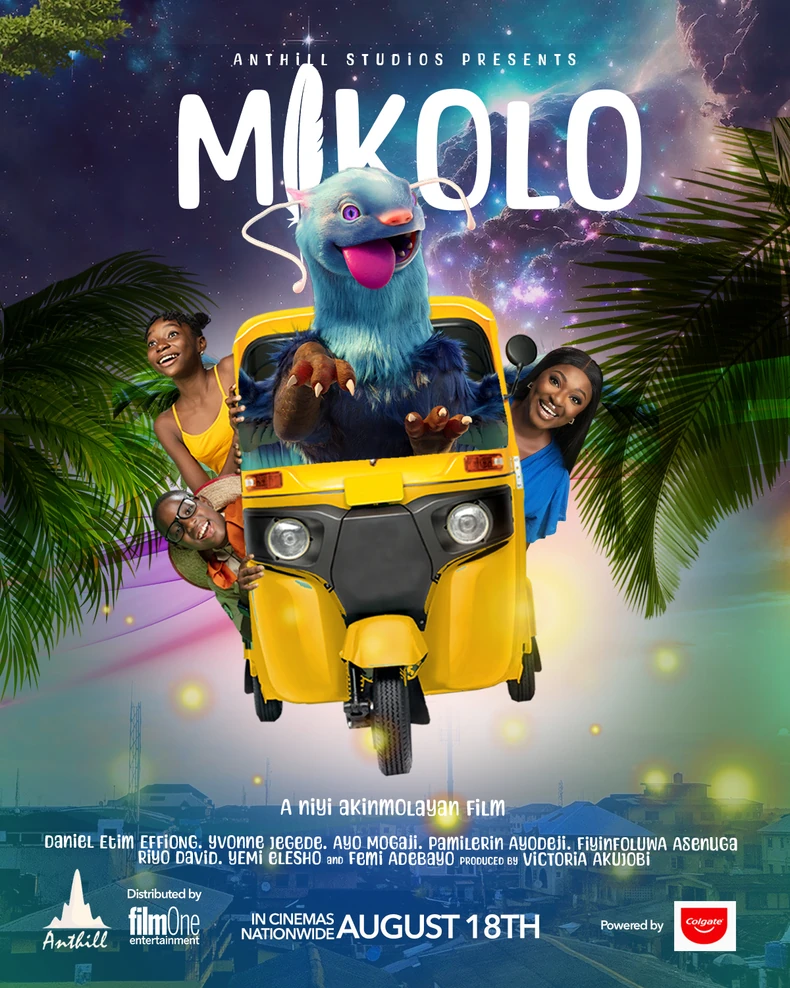 Speaking exclusively with Pulse, Akinmolayan says, "This is a milestone in family entertainment in Africa as we've never seen anything like this before, Mikolo is wholesome entertainment the entire family and Anthill Studios as a whole is happy to be the one taking the bold step into the unknown!"
Nigerian teen actors Pamilerin Adegoke (12) and Fiyinfoluwa Asenuga (8) play lead characters in this live-action feature. Other principal casts include Yvonne Jegede, Daniel Etim Effiong, Riyo David, Yomi Elesho and Ayo Mogaji.
The highly anticipated title relies on live-action and CGI to bring the animated characters to life, inviting the audience into a magical world filled with the impossible becomes your reality.
The family feature comes after Anthill Studios' The House of Secrets, which is currently streaming on Prime Video.
Mikolo is set to premiere in Nigerian cinemas on August 18, 2023.
Pulse.NG