Nollywood falls to second place after a short-lived reign at the top.
With the release of a much-anticipated movie, Hollywood leads again in Nigerian cinema.
In just its first week of theatrical release, Mission Impossible: Dead Reckoning Part One has grossed 78 million between July 14 – July 21, 2023.
Directed by Christopher McQuarrie, who co-wrote the script with Erik Jendresen and co-produced with Tom Cruise, the seventh entry into this successful franchise tells yet another story of Ethan Hunt trying to save the world as he goes up against a powerful rogue artificial intelligence known as "the Entity".
The trailer, which promised a lot of daring stunts from Cruise, had people expectant. The numbers show that it met expectations in just the first week of its release.
The number one title at the domestic box office premiered in Nigerian cinemas on Friday, July 14, 2023. It's currently showing in 66 locations across the country.
Distributed by Silverbird here in Nigeria, the latest installment in the Mission Impossible franchise takes on the top position, placing Nollywood's very own Love, Lust and Other Things in second place after its short-term victory in the first place.
The romance title shot to the top spot after opening with ₦10 million within a few days of being released in local theatres. Now it's in second place with a total earning of ₦25 million after showing for two weeks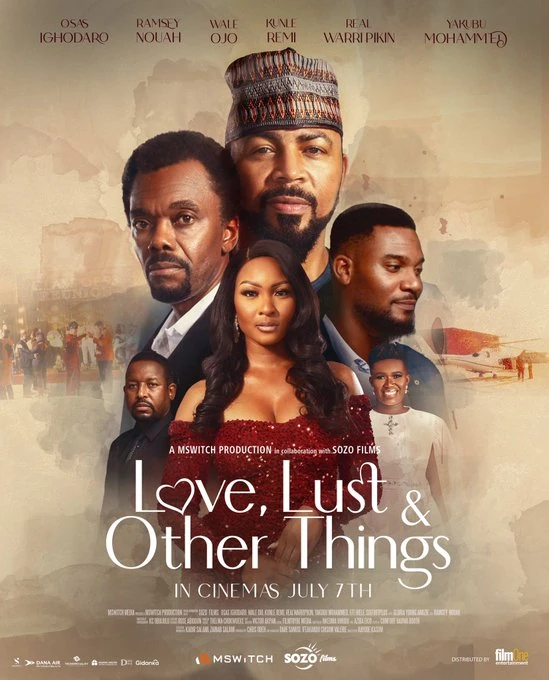 In third place, we have yet another Nollywood movie, Big Love which unseats Hollywood's Transformers: Rise of the Beasts from the previous week with a ₦7 million gain over the week.
With new releases over the weekend, it will be interesting to see if Mission Impossible will continue to top the box office, with two Nollywood movies following right behind.
Pulse.NG