She shared some of the difficulties she faces as the actor's wife.
Sabrina Elba, wife of actor and musician Idris Elba, has opened up about what it's like being married to the star and finding her identity within the marriage.
Speaking as a guest on The Break podcast, she highlighted the issues she faced finding her identity as the wife of a famous actor. According to her, critics constantly try to silence her voice and put her in the actor's shadow.
She detailed how she tries to maintain her own identity, outside of her husband's name saying, "It's important to me to maintain my own identity and sometimes that can be hard when someone else's identity is so strong and so strong."
The model went on to describe how she had been treated by people; and the attitude she had perceived over the years.
In her words, "I'm not going to change my identity. It was this attitude I was feeling towards me of 'there's no reason you should be speaking up or talking about things you care about because you're only here because of him'. and I remember thinking that's your prerogative, I'm still going to say and talk and be whoever I wanna be."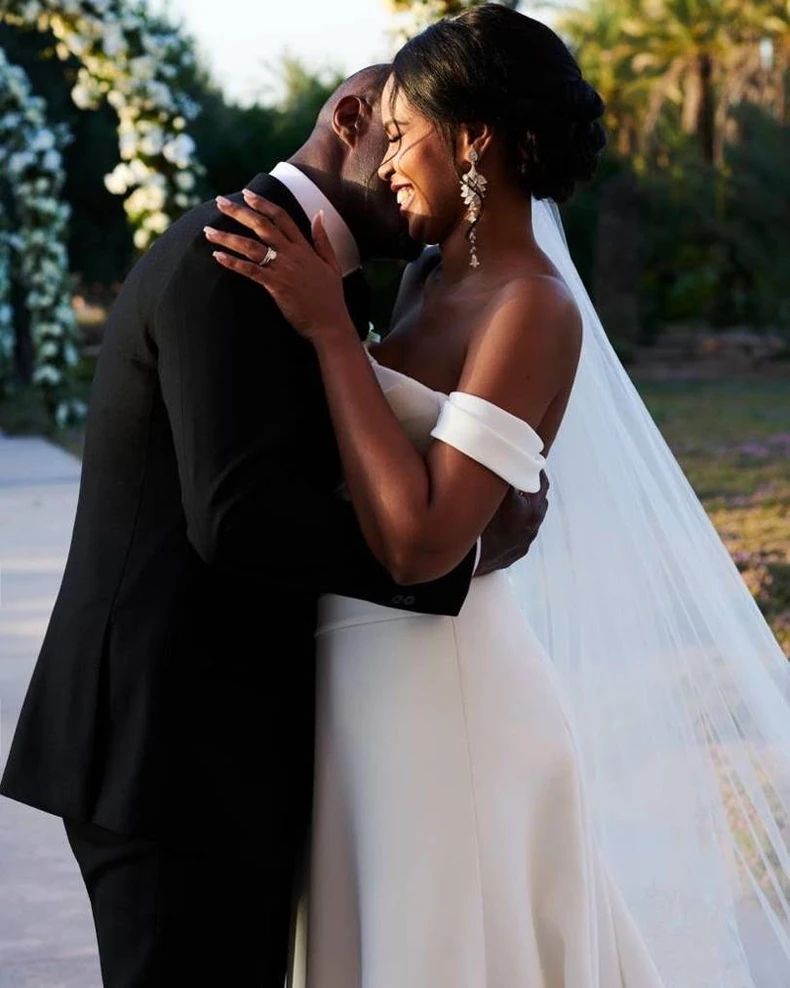 The 35-year-old also mentioned that she stopped checking her Instagram comments as a result of the hateful comments she often received.
Sabrina met Idris during a jazz party on a fateful Sunday in Vancouver Canada. According to her, he stuck out because she could tell he was different from the other black men in the area.
They got engaged on February 10, 2018, during a screening of his film Yardie at an East London cinema.
They later tied the knot in 2019 at the Ksar Char Bagh Hotel in Marrakesh, where Nigerian superstar Davido performed, as reported by British Vogue who broke the news and covered the event.
Watch full interview video below:
Pulse.NG