We have compiled a list of former housemates who could appear on the upcoming show.
The 2023 edition of Big Brother Naija is set to return in a few days on July 23.
Unlike the previous editions, which had fresh, new faces, the upcoming season eight is bringing back the audience's favourites from the previous seasons for an 'All Stars' edition.
With the show set to premiere over the weekend, Pulse has put together a list of the personalities we think will appear on the show, based on their popularity in and out of the house.
Here are five housemates we think could return for the BBNaija All-Star edition:
Mercy Eke
Eke, better known as Mercy Lambo, is first on our list for several reasons. One, she is the first female winner of BBNaija.
Since leaving the show, her brand has only gotten bigger with her landing various brand deals, and making her acting debut in Toyin Abraham's Fate of Alakada (2020).
Eke has also had two seasons of her reality tv show Mercy What Next?, which is proof that people can't have enough of her. She also appeared in Netflix's Shanty Town and has successful businesses under her belt.
With over 3 million followers, she has the fanbase and the larger-than-life personality needed to appear in an all-star edition.
Whitemoney
In 2021, Whitemoney captured the hearts of viewers across the country with his cooking, humble beginnings, and go-getter attitude. He won the 'Shine Ya' Eye' season with 47 percent of the votes from viewers.
Outside the house, he has gone on to make music and continue his businesses while holding on to his fans, amassing over one million followers on Instagram.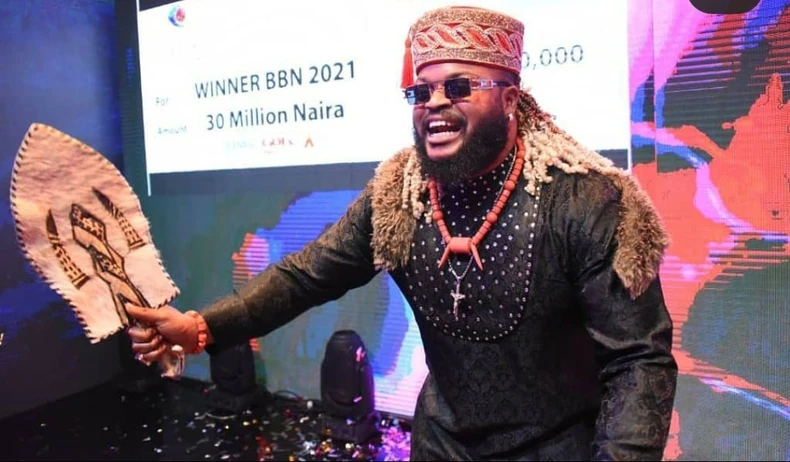 Nengi
During her time on the show in 2020, Nengi was one of the easy-going housemates, avoiding major controversies and getting along with most of her fellow contestants.
Outside the house, her beauty, grace, and infectious energy continue to endear her to a loyal fan base. While she stands out as an uncontroversial figure, we think she has what it takes to be on the all-star edition.
CROSS
Two years ago, Cross was a major fan favourite, winning hearts with his constant dancing and fun personality that kept viewers glued to him. The love for the model and fitness enthusiast has only grown outside the house.
Last year, he received ₦7 million and more gifts from his diehard fans on his birthday. With an entertaining personality and this much devotion, Cross certainly has the qualities needed to keep fans watching.
Neo
During his stay on the show, Neo was often seen as a peacemaker in the house who did his best to maintain friendly relationships without getting involved in major controversies.
Outside the house, he has over one million followers as a result of his great energy and fun, relatable videos. With the all-star edition upon us, it would be nice to see him bring good vibes onscreen again.
Pulse.NG