He was trending last week after the homecoming concert took place at LASU.
Nigerian singer and rapper Tochukwu Ojogwu AKA Odumodublvck has cleared the air on the events of Poco Lee's homecoming concert on July 14, 2023.
Guest starring on the Big Friday Show on Cool FM, he clarified that was not running from cultists or any form of danger, as indicated by the trending video.
In the viral clip, the singer was seen running away from the crowd and the narrative at the time was that he was being chased by suspected cultists on the school grounds after Poco lee's concert.
The event had fallen into chaos halfway in as a result of the hoodlums disrupting the event; the overpopulation at the event centre also contributed to the chaos.
Odumodublvck attested that he was trying to get away from fans who wanted pictures to take pictures with him. In his words, "I wasn't running, I was Jogging. I was tryna escape because when you take pictures with one person, you have to take with everyone."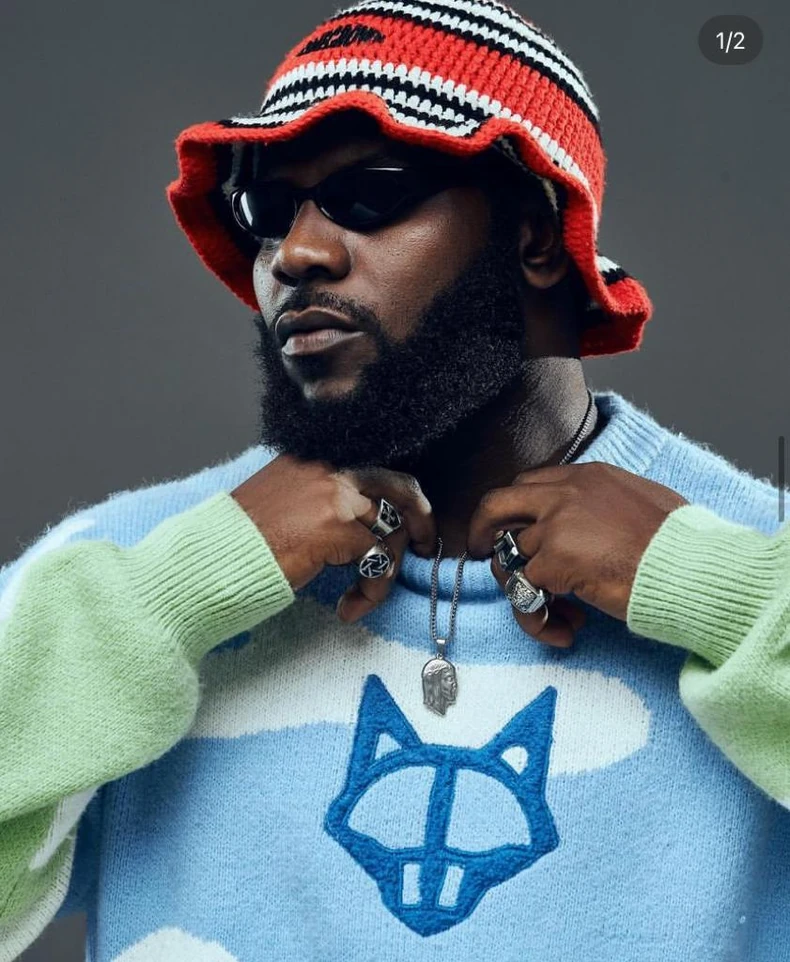 The rapper stated that he was very surprised to find that he was trending that day. He also noted that the stories online were so convincing that he almost believed them himself.
He said, "I almost believed what they were saying but I was there, we didn't fight anybody. The place was just so rowdy but it's a school, so I didn't expect anything less. When you're done performing you have to get out of there immediately."
Going on, the entertainer made it clear that he had no qualms with the narrative pushed onto the internet about the video of him running. He expressed his understanding of the need to sell a story and his knowledge of how the entertainment industry works.
See the full interview below:
Pulse.NG