Nollywood actress, Angela Okorie, has finally opened up about the reason behind her prolonged beef with colleague, Kate Henshaw.
In a lengthy post on her Instagram page, Angela frowned at Kate Henshaw and accused her of pretending to be her friend while badmouthing her.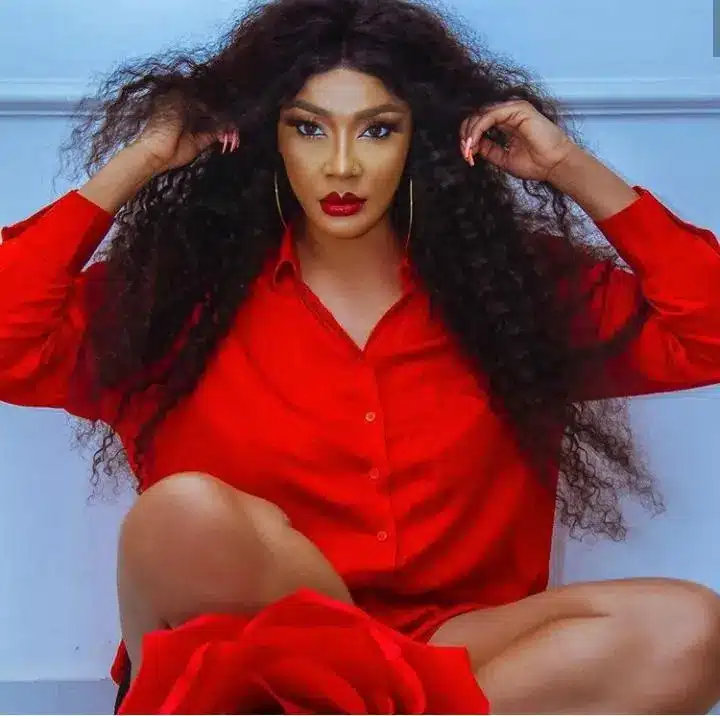 Although she didn't mention her name, Angela Okorie described the person she was referring to, and no doubt her shot was fired at Kate Henshaw who perfectly matched the description.
While netizens dragged Angela Okorie for fighting with 'peaceful' Kate, others asked the actress to continue dragging everyone.
Angela claimed that Kate Henshaw has been badmouthing her to other colleagues, telling them that she lacks respect.
She questioned why Kate was dragging other people with her if she isn't a witch.
In her words:
"Will I say this period is Vawulence period? So that's how one of our Legendary black aunty wey no won respect herself, took upon herself to be going around telling people who love me genuinely that I don't have respect.
I no dey greet, that I always feel on top of the world.
"Anybody who knows me in real life knows am the most beautiful soul you will ever meet on earth but if you fuck up 2 seconds everywhere don burst. My brothers and sisters na so some of my cool friends and colleagues stopped vibing with me buh u be like fuck y'all who you help.
"Now the question is why are u dragging other people with you if you are not a witch b4 you could know if they started forming groups of aunty and brother kgwe kgwe kgwe. In fact, this black auntie drag 2 of our prominent male public figures to join their coven.
"But the one that initiated this whole shit, she is dark, she dey go gym well well, she likes to dance. She is over 50, and I still dey wonder why I go dey insult or disrespect a woman over 50 years. See truth be say everybody go old in fact, my prayer every day is to age gracefully, you see people calling me Real.
"Cos am too real to be around fake people and the thing is some of them think you respect them cos you wanna be in their wack ass stup!d gang full of envious and jealous buttered souls that are only intimidated by my presence I choose my friends my friends don't choose me.
"You disrespect me or say shit about me I dump your unloyal ass and move ahead. Aunty who you help abeg.
"Be calming down y'all are getting too old for shit like this. Age gracefully make I no write your full name here cos you already know I don't play so stop playing. I no dey fear anybody o na woto woto period be this o.
"Meanwhile, Uche Elendu is busy calling everybody to call me to beg. I said Aunty Uche go to the public and ask my fans to forgive you cos na them fit beg me like this now. My ear no fit open like this na giveaway we dey now on a low".
Gistreel.