A popular Lagos big boy, who goes by the name Killaverse on Instagram and is suspected to be a fraudster (Yahoo boy) has admitted to stabbing his lover to death in Lagos state.
The suspect who was reported to be currently on the run was first accused of cutting off his girlfriend's private parts for ritual purposes and abandoning her body in his Lagos apartment.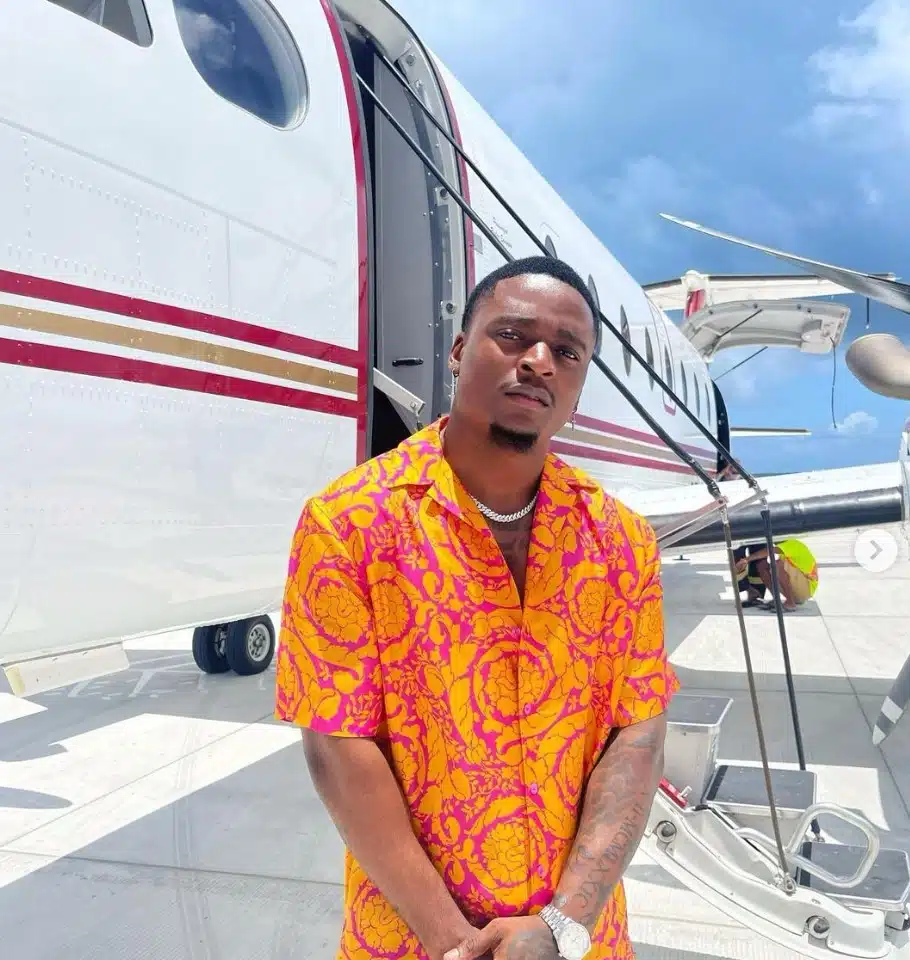 According to a report by popular Instagram Blogger, Cutie Jullss, the suspect and his lover have been together for about 3-yrs now. He takes care of her financially. Travelling around the world and wearing the best designers.
Sharing a picture of the suspect and the lover on his page, Cutie Jull narrated how the mother of the victim broke into the suspect's apartment with Mopol in search of her daughter who was missing for days and unfortunately, they found her lifeless body with her private parts missing.
He wrote, "This popular Lagos guy, I don't know his real name but his nickname is "K!ller". He has k!lled his girlfriend 😭😭😭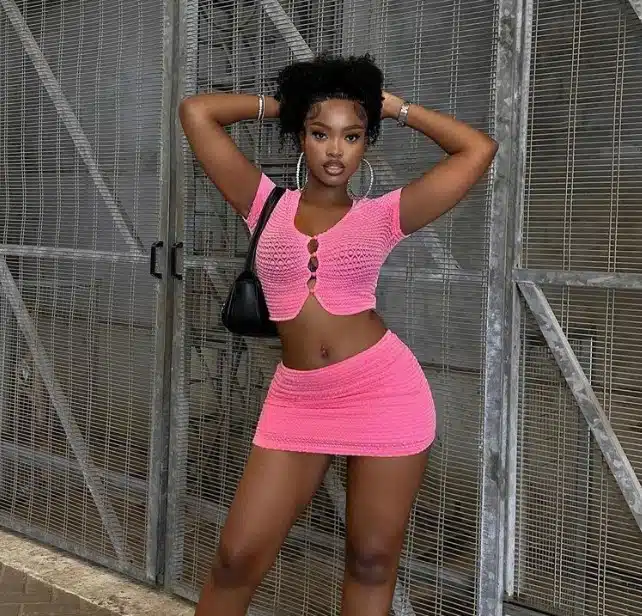 "Omo, they've been together for about 3-yrs now. He really takes care of her financially. Travelling around the world, wearing the best designers etc.
"Omo, The girl went out and didn't return and her mother got worried.
"Only for her to storm the guy's estate and upon refusing to open gate after several knocks. The Mopol the mother went with climbed ladder to enter. Jesus, the girl was found lifeless with no breast, no eyes and no kpekus💔💔😭😭😭
"This yahoo olorinbruku boy has killed the girl for money rituals. Nothing else 😭😭😭💔💔💔
"Her page is @austa_xxo…. Jesus Christ! @dssnigeria @nigeriapoliceforce @benjaminhundeyin please the guy called K!ller should face the same punishment. 😭😭😩😩"
The Lagos Police Command was yet to make an arrest or release a statement at the time of filing this report.
However, in a series of encrypted Instagram stories on Monday afternoon, the suspect admitted to killing his lover, begging his family for forgiveness.
Below are screenshots of his posts: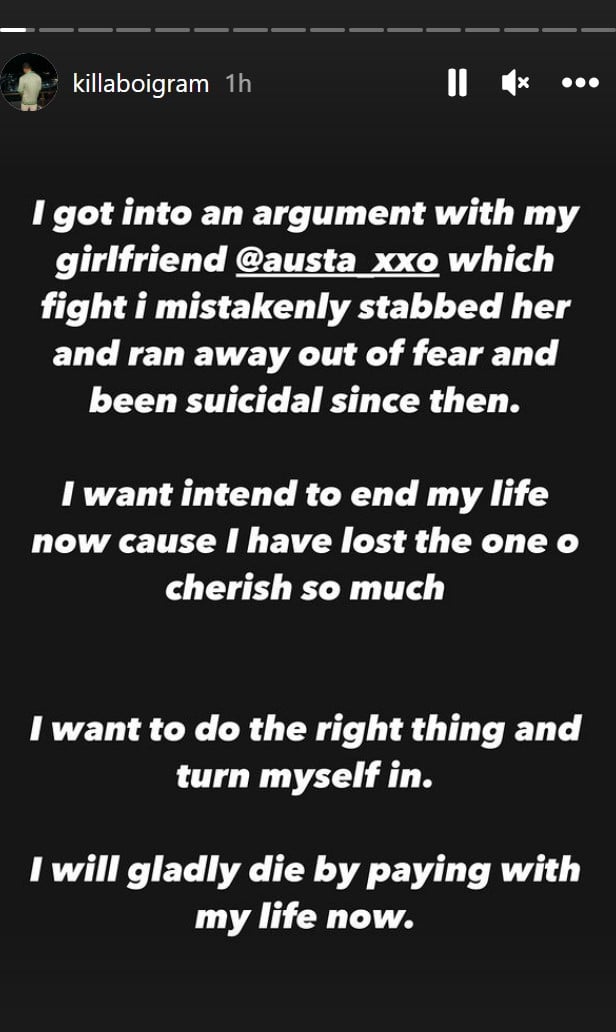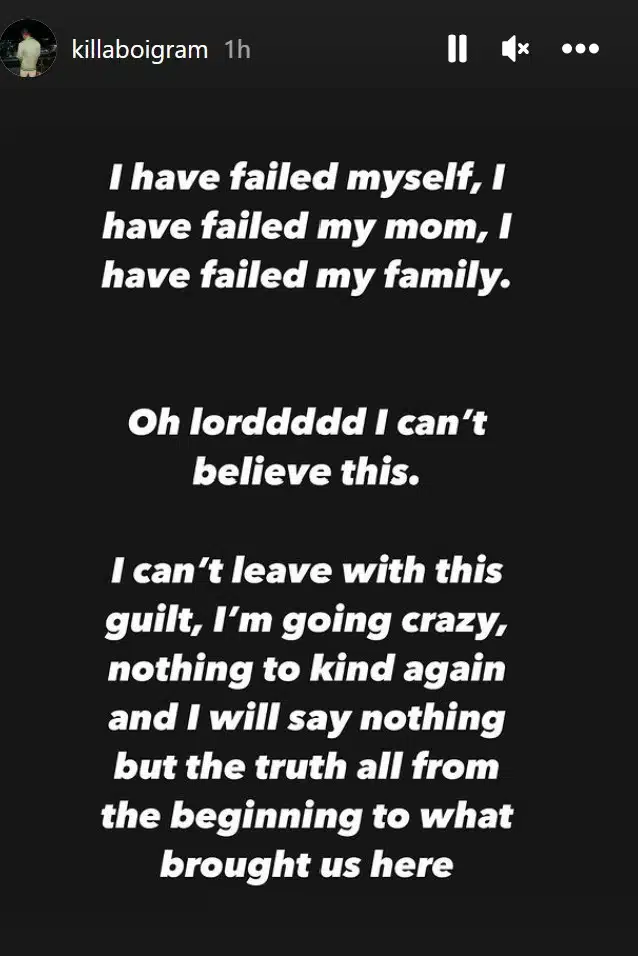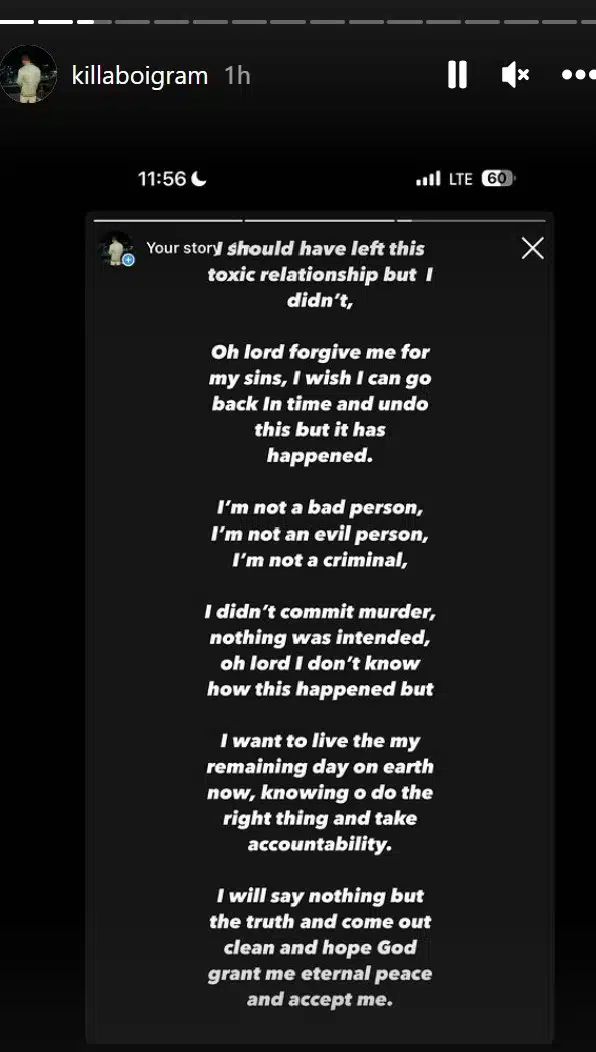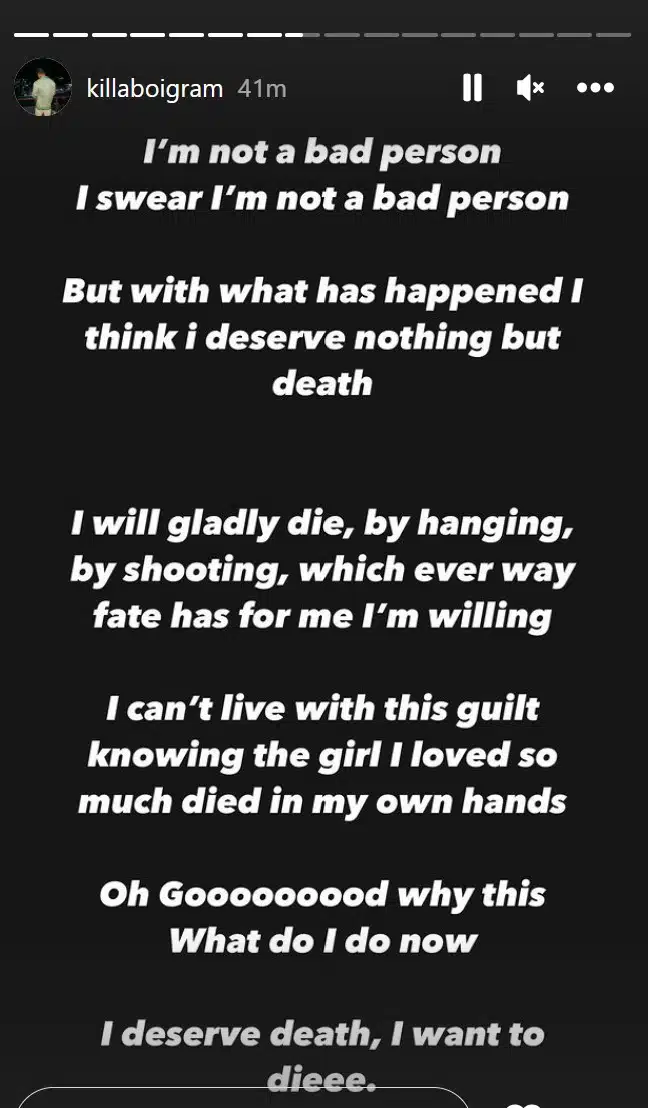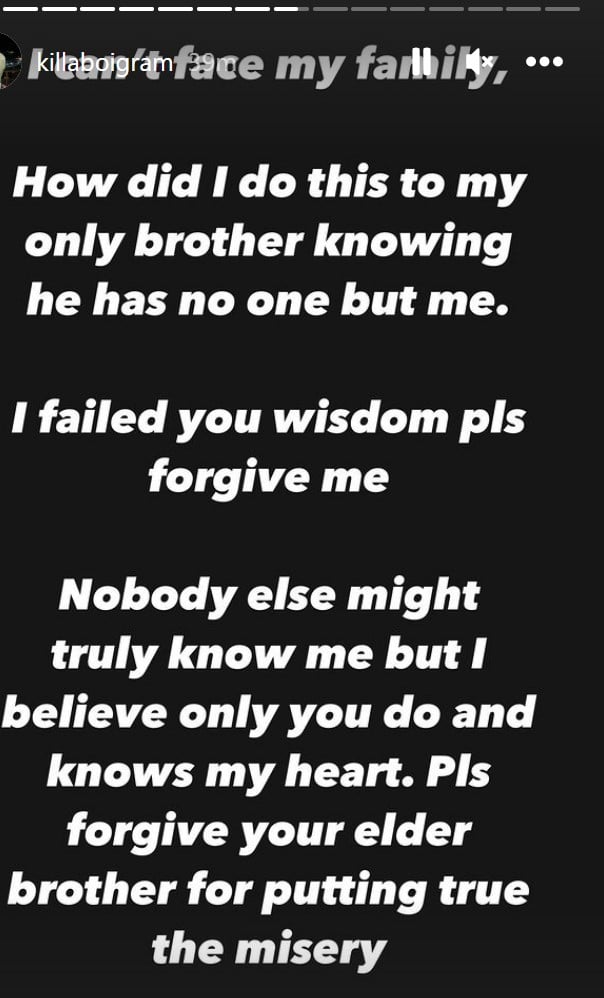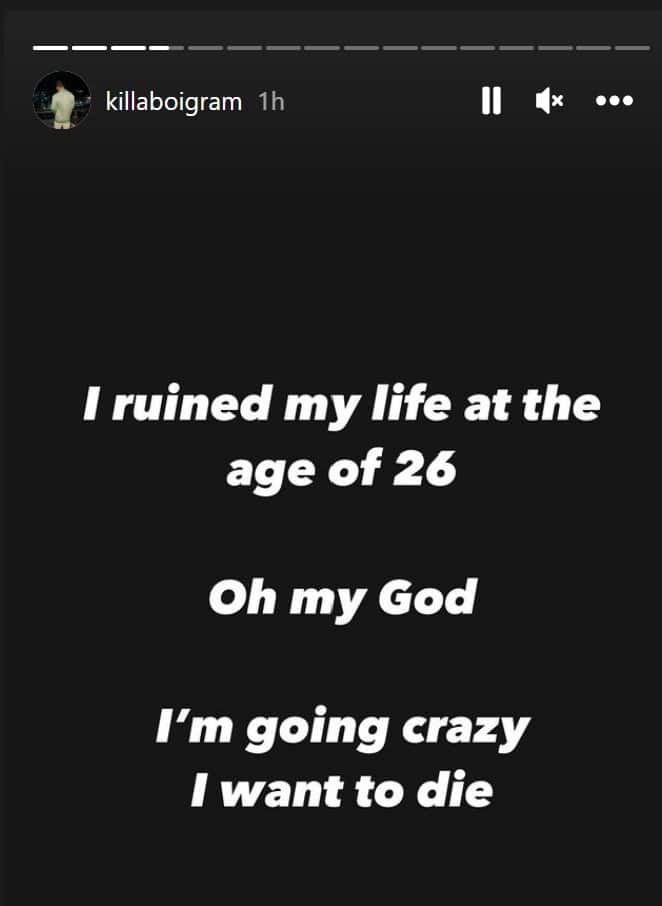 Gistreel.