Popular crossdresser James Brown disclosed the reasons he has a bridged connection with his biological mother He said that despite her efforts to make amends, his mother has failed to rekindle their relationship since he has no desire to do so The influencer, in a conversation with Chude Jideonwo, delved deeper into his vulnerable self to share his story
Popular Nigerian crossdresser James Brown has revealed how things are between himself and his biological mother and family. The controversial act opened up in a recent chat with media personality Chude Jideonwo.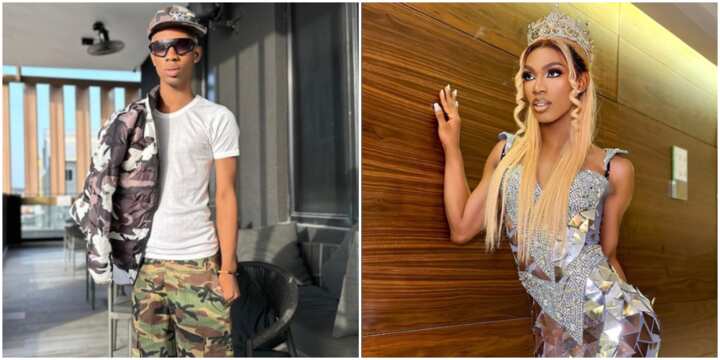 Recall that influencer earlier mentioned that he was rejected by his mother, until his grandmother took him in. Speaking further, James mentioned that his mum is doing everything possible to get back with him.
"Right now, my mom wants to connect, but the thing is, I'm not ready. I've moved beyond having a mother figure in my life, I don't need it. The thing is, what people need to know, what they need to care about is that I'm doing well, I'm okay with my life, life is moving on and I'm happy with my life literally."
Legit.NG