Quality and greatness don't need a megaphone.
In 2013, legendary rapper and billionaire, Shawn 'Jay Z' Carter released 'Magna Carta… Holy Grail,' his 13th overall body of work. The album was torn apart by critics who felt the man affectionately called Hov had lost his way. Of course, it didn't help that Jay Z was 43 at the time. Before him, we hadn't really seen a rapper operate at top form well into his 40's.
As of November 29, 2020, the album has an average score of 5.4/10 on AnyDecentMusic and 60/100 on Metacritic. When Jay Z made his only appearance on The Breakfast Club in 2013 after the album dropped, he told the hosts, DJ Envy, Charlemagne tha God and Angela Yee that he had read two reviews of the album before shrugging without arguing or trying to make any point.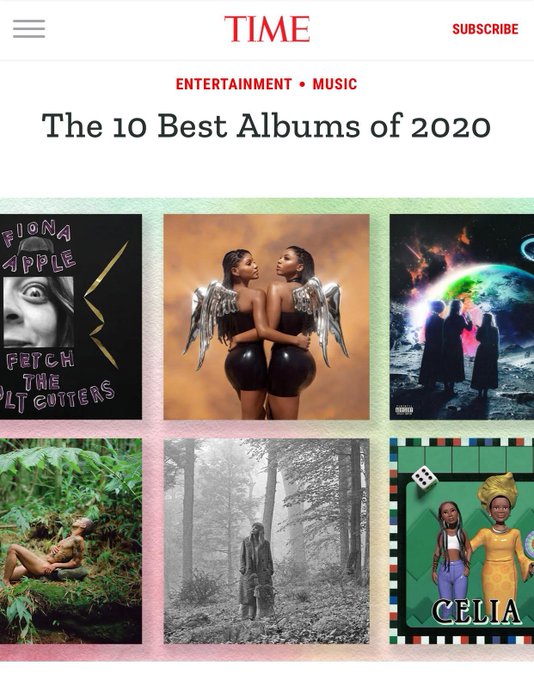 On November 28, 2020, the Marc Beinoff-owned Time Magazine named Tiwa Savage's album, Celia as one of the top 10 albums of the year. While Tiwa Savage took to social media to vaunt what seemed like 'vindication' and thank God, she also took time to take shots at Nigerians and Nigerian media.about:blank
She felt foreign media endorsement was a greater representation of what she achieved with 'Celia.' Since 2018, the woman affectionately called 'Mummy Jam Jam' by the Nigerian music industry has struggled to impress Nigerians and Nigerian media since her critically-acclaimed EP, Sugarcane.
After it was released, 'Celia' sailed under the radar like a hopeless lagoon playing host to dirtbags. As reported by Pulse Nigeria, 'Celia' had the lowest first week numbers from an analysis of albums by her, Adekunle Gold, Fireboy and Patoranking. Pulse Nigeria also gave the album a reasonable score of 6.4/10.
But to Tiwa Savage, she deserved more from Nigerian media and Nigerians. On the day 'Celia' dropped, Yemi Alade was a bigger trending topic – either organically or inorganically. So instead of endorsing Nigerian narratives that don't favour her, she'd rather embrace 'Mungo Parking' because it favours her.
That's interesting because Tiwa Savage has also embraced that 'Pan-Africanist' brand.
Mungo Parking and the laughable endorsement of foreign media
Mungo Parking: An act of gentrifying, tokenizing and renaming or repurposing existing African pop culture concepts into what they are not. Usually, this is based on agenda, paid promotion, misinformation and/or ignorance by foreign media.
People don't have to like your music, all you got to do is deal with it or find a way to find reasons for the dislike and improve on them. It becomes a problem when you try to endorse 'Mungo Parking' as a valid point when the creators of those lists haven't the slightest idea of what African music is.
A few months ago, Tiwa Savage literally thanked Essence Magazine for including her on a list of rappers when the closest she is to being an emcee is her gorgeous sleeve tattoo. Yet, she still endorses foreign media over local media and expects us to take that endorsement seriously?
Foreign media is the worst ground of reliable information on African artists.
Pulse.