A soldier was recently captured on camera, using a belt to flog a grown woman over 'indecent' dressing.
Reports gathered that the incident happened in Beere community of Ibadan, Oyo state.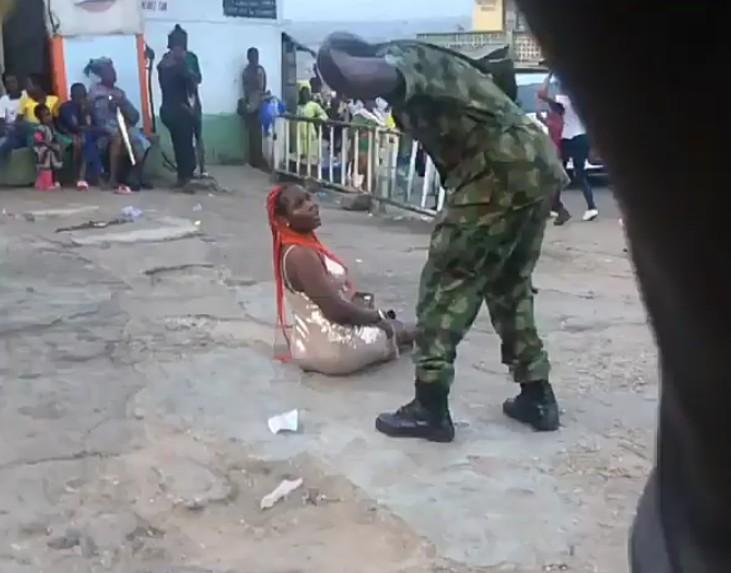 This comes after another video went viral, showing a soldier cutting the hair of some passers-by, after allegedly harassing and extorting money from them.
An eyewitness mentioned that residents of the area now live in fear following the "extreme actions" of the "Operation Beast" soldiers in the state.
The video has sparked outrage on social media with Nigerians raining curses on the soldier for flogging a grown woman.
Gistreel.