The Academic Staff Union of Universities (ASUU), Bauchi Zone, insists the country is not prepared for the reopening of schools, warning that "it will be very disastrous."
"It is now clear to everybody that neither the struggle of ASUU nor COVID-19 protocols agree with the reopening of universities now," the Zonal Coordinator of the union, Professor Lawan Abubakar said during a press conference at the University of Jos on Tuesday.
"We must avert this impending disaster because it will be very disastrous if we go ahead and open universities with the way we are now."
Professor Lawan claimed that with the lackadaisical attitude of the government towards the funding of public universities, adherence to COVID-19 guidelines will be a long battle.
"With the way the government is handling issues of funding universities, it will take us ten years from now before [the] government will put the necessary facilities to comply with the COVID-19 protocols," he added, claiming that the government "believes that the solution to COVID-19 pandemic does not exist in our universities."
Lawan argued that the pandemic would not have caught the education system off guard if the Federal Government had followed through with several Memorandum of Understanding (MoU) it signed with the Nigerian lecturers.
"We wouldn't be contemplating reopening of the universities now that the COVID-19 data is declining because we would have had enough classrooms, laboratories, workshop studios, hostel facilities to carter for social distancing," Professor Lawan lamented.
'Undue Advantage'
The ASUU Zonal Coordinator also has the interest of parents and students at heart and does not want a situation where some universities will take undue advantage of them if schools are reopened.
He claimed some primary and secondary schools charge "as high" as N5,000 per student for the purchase of face masks, a situation he does not want to see replicated in public universities.
"Above all, ASUU would not want to see any university taking undue advantage of students and their parents by asking them to pay thousands of naira for face masks, hand sanitizers, handwash as is done in secondary and primary schools exit classes that have reopened now," the ASUU leader noted.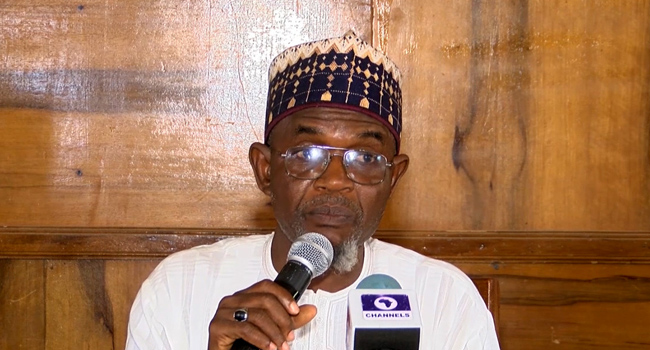 'A Moral Responsibility'
While reiterating that strike had always been the last resort of the lecturers' union in settling issues with the government, Professor Lawan urged Nigerians to support ASUU in its quest to reposition public education in the country.
"We all have a moral responsibility to ensure that public education is not joked with in this country, Nigeria," the lecturer argued.
As part of measures to contain the spread of COVID-19 in the country, the Federal Ministry of Education had on March 19, 2020, ordered the immediate closure of tertiary institutions, secondary and primary schools nationwide.
channels