A total of seven suspects who are linked to the kidnap of popular Oyo Islamic cleric, Sheik Taofeeq Akeugbagold's twins have following their arrest, been paraded by the Oyo state's police command.
A number of the apprehended suspects were discovered to be the Islamic cleric's workers who used their relationship with him to thwart the initial effort of rescuing the twins.
The police command reportedly had to change their strategy to rescue the twins after they found out that information about the mission was being sabotaged.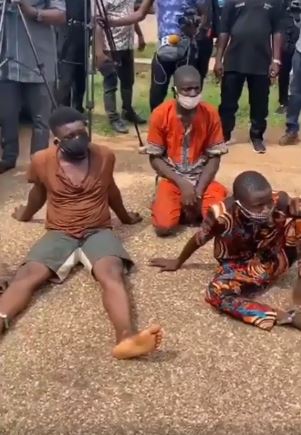 Among those nabbed by the police include a security guard who gave out his gun to one of the gang members, a woman who took care of the twins and the man who monitored the Islamic cleric before his twins were kidnapped.
One of the suspects who identified himself as Tope and claimed to be innocent, said he never knew about the kidnap plan until one of the suspects —he identified as Bashiru— came back from Sokoto.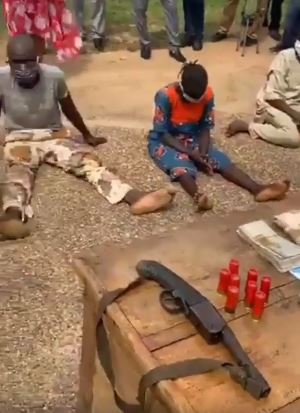 Tope claimed he was looking for a way to resolve the kidnap incident and also get the Islamic cleric to forgive the suspects, before being arrested.
Here is the video below;
yabaleft