21-year-old young man, identified as Micah Isaiah but also known as Leo Wire has reportedly been killed by his friend —an ex-militant— out of jealously.
According to reports surrounding Isaiah's death, he was murdered on May 12th around Willow Wood hotel in Owerri, Imo state's capital.
Isaiah was reported to be close friends with his murderer —a supposed ex-militant— who hired some men to kidnap Isaiah after Isaiah acquired a Lexus SUV.
It's reported that Isaiah's friend became jealous after he bought his new car. This prompted him to kidnap Isaiah with the aid of other men who disguised themselves in military uniforms.
They forced him into "unidentified cars without plate numbers" and drove him along with his car to Anambra, where they held him hostage and demanded N4million as ransom.
Isaiah's abductors contacted his younger brother to pay the ransome but he couldn't afford it as he had just buried their mother — a burial Leo didn't attend because he had been abducted.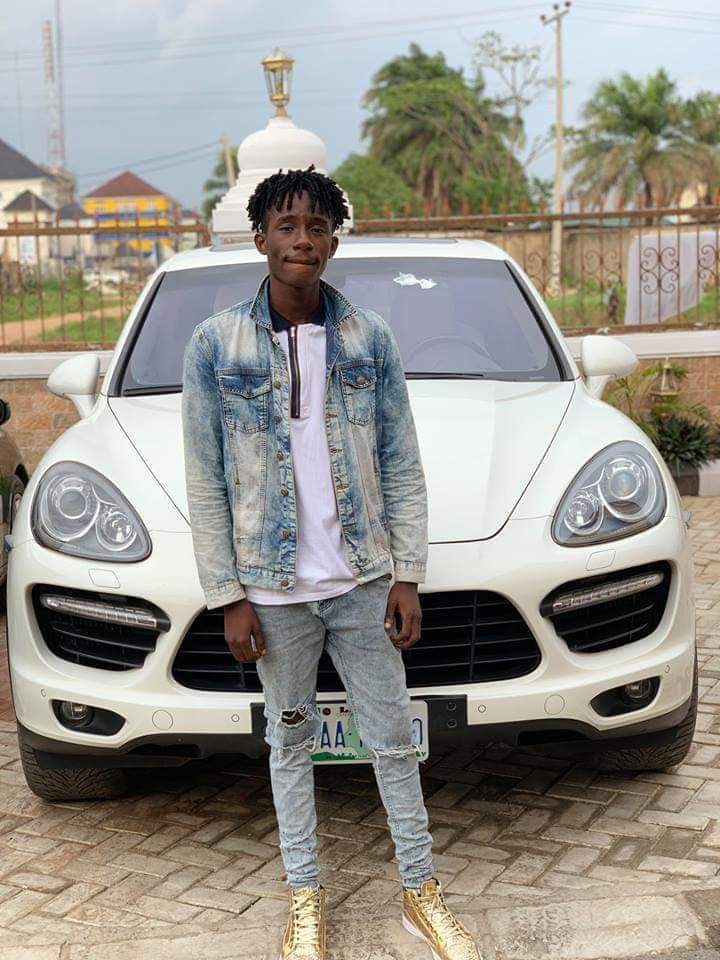 When the men didn't receive the ransom, they emptied Leo's account and then killed him.
It's reported that one of the suspects was caught while making plans to sell Isaiah's Lexus-350 SUV. With this, they informed the SARS division in Owerri, who took action and tracked his phone, his car, and the bank account the money was transferred into.
One of the kidnappers was nabbed in the process who then took the SARS operatives to the bush where Leo's body was dumped.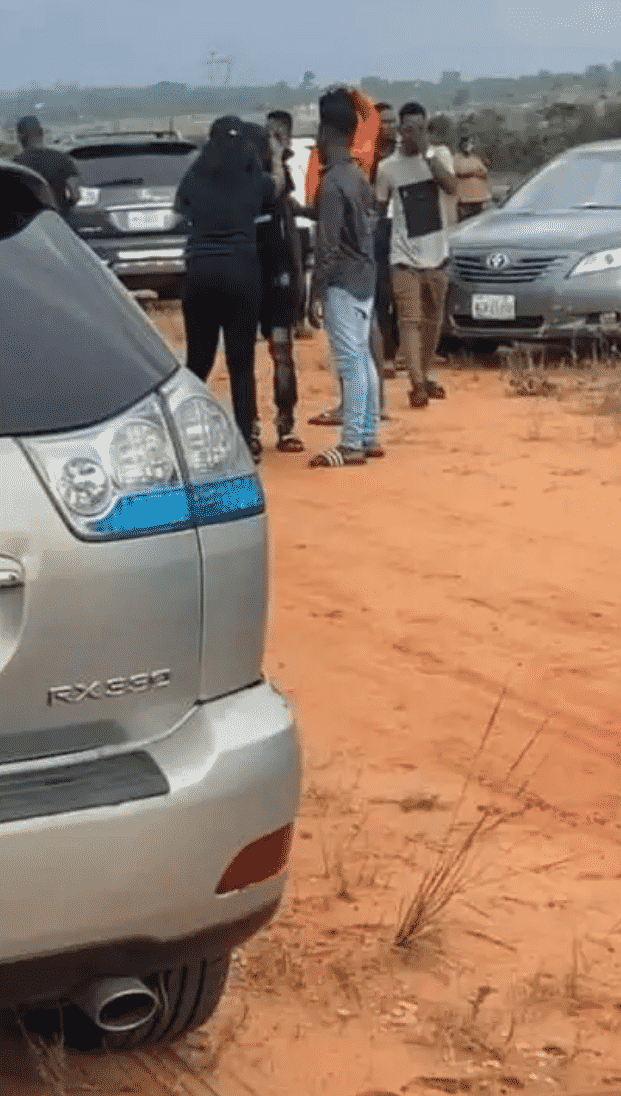 The kidnapper —Isaiah's friend— who had on a Nigerian military sweater, confessed to the crime and revealed he was once a soldier and was dismissed in 2018. He then went on to name his accomplices, one of whom he says is also a soldier.
He confessed that they accused Isaiah of being a fraudster before they apprehnded him. He added that he and his accomplices used a huge stone to kill Leo and thereafter poured a substance on him.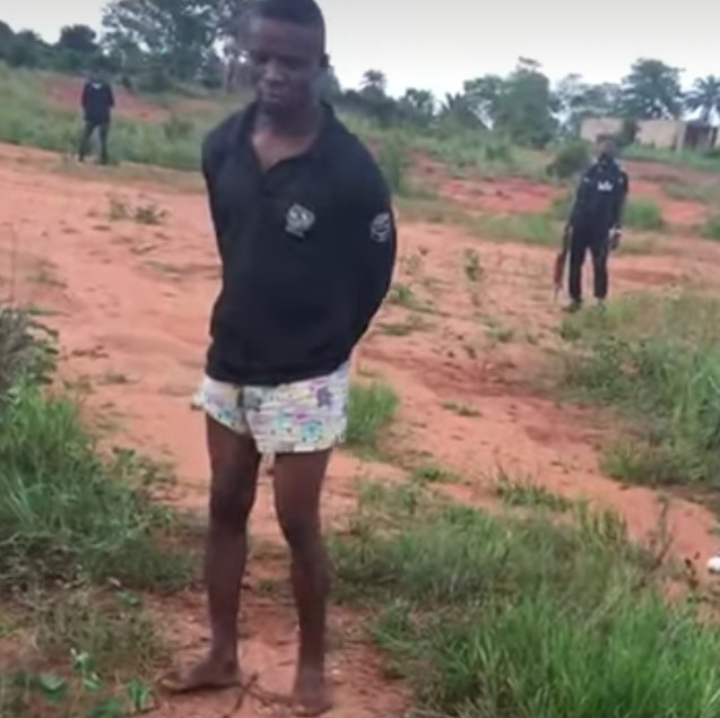 The suspect said,
"We arrested him in the name that he's a Yahoo boy. So, we collected his car. Emmanuel and Ifeanyi Nwiwu used this stone to kill him. Emmanuel, the one who is… and Ifeanyi who is a soldier in Makurdi, used this stone to kill this man."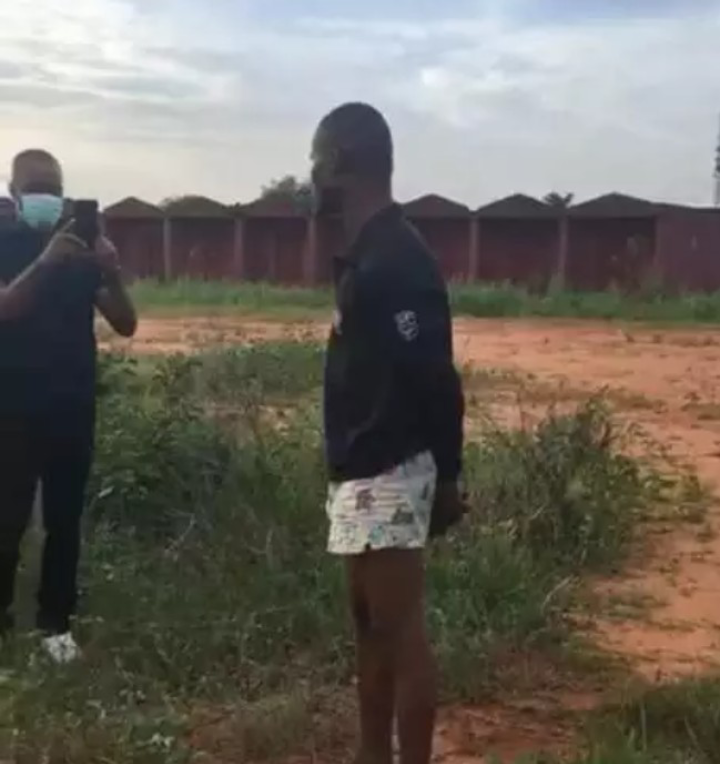 "You were once a soldier, abi?" one of the SARS officers asked the suspect.

He responded: "Yes, I was once a soldier. I was dismissed in 2018."
Leo's remains have since been deposited in a morgue after being dead for 12 days.
Watch the video;Video Player
yabaleft