Lawal Oluwafemi emerged the best graduating student in Obafemi Awolowo University scoring a 4.98 CGPA of 5.0 and he was rewarded witj the sum of One Hundred Thousand Naira (100,000).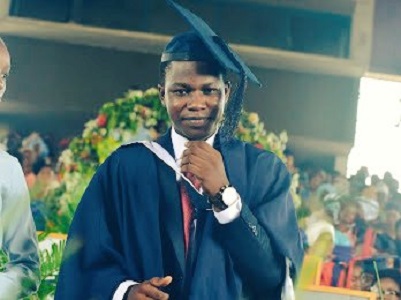 Sharing photos from his big day, Lawal wrote ;
2 days ago, I graduated from the Obafemi Awolowo University as the Best Graduating Student 17/18 session with a historic 4.98 CGPA of 5.0.
Was also the Best Overall 4 times in ICAN professional exams with 14 awards.
BSc Accounting & 22 academic awards in 4 years. Can only be God!
However, social media users, while congratulating him, took notice of the amount of the cheque, Lawal was given and were left in utter disbelief.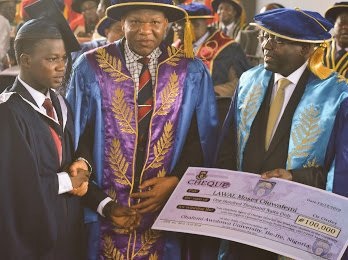 Wale Adetona wrote ;
Ohh wow. Congratulations, Femi. Is that 100K I just saw there? Sigh! This country
Davies Tolu wrote ;
Less than $280. For such exceptional brilliance!
What do you expect of a country that undervalues education, spits on quality, discourages hard work, but embraces mediocrity and nepotism?
Misplaced priorities everywhere.
Shameful!
yabaleft