Nigerian Blogger, Stella Dimokokorkus has shared an update on the report that Gunmen attacked Nollywood actress, Angela Okorie on her way back from a show Thursday, December 12.
Recall that Angela's Mercedes Benz SUV was seriously vandalized with bullets and the interior of the car was filled with broken glasses following gunshots in an undisclosed location where she was attacked.
Stella Dimokokorkus has now shared photos of Angela Okorie's face covered in blood after the attack that almost claimed her life.
Angela Okorie looked battered and shattered in the photos, her face swollen and her left eye appears to have temporarily shut down.
The blogger also alleged that 14 bullet pellets were removed from Angela OKorie's hair and she suffered a little injury to her shoulder
See post and photos below;
"UPDATE- 14 bullet pellets were removed from Actress Angela OKorie's hair and she suffered a little injury to her shoulder …I think the bullet pellets were blocked from penetrating her head by a wig she had on. … she has left hospital and is in shock. An insider who spoke with her says she is laughing but appears in deep shock. Please tell us your story soon @realangelaokorie God loves you indeed! Thanks to all the news sites giving me credit for this story. Na so e suppose be."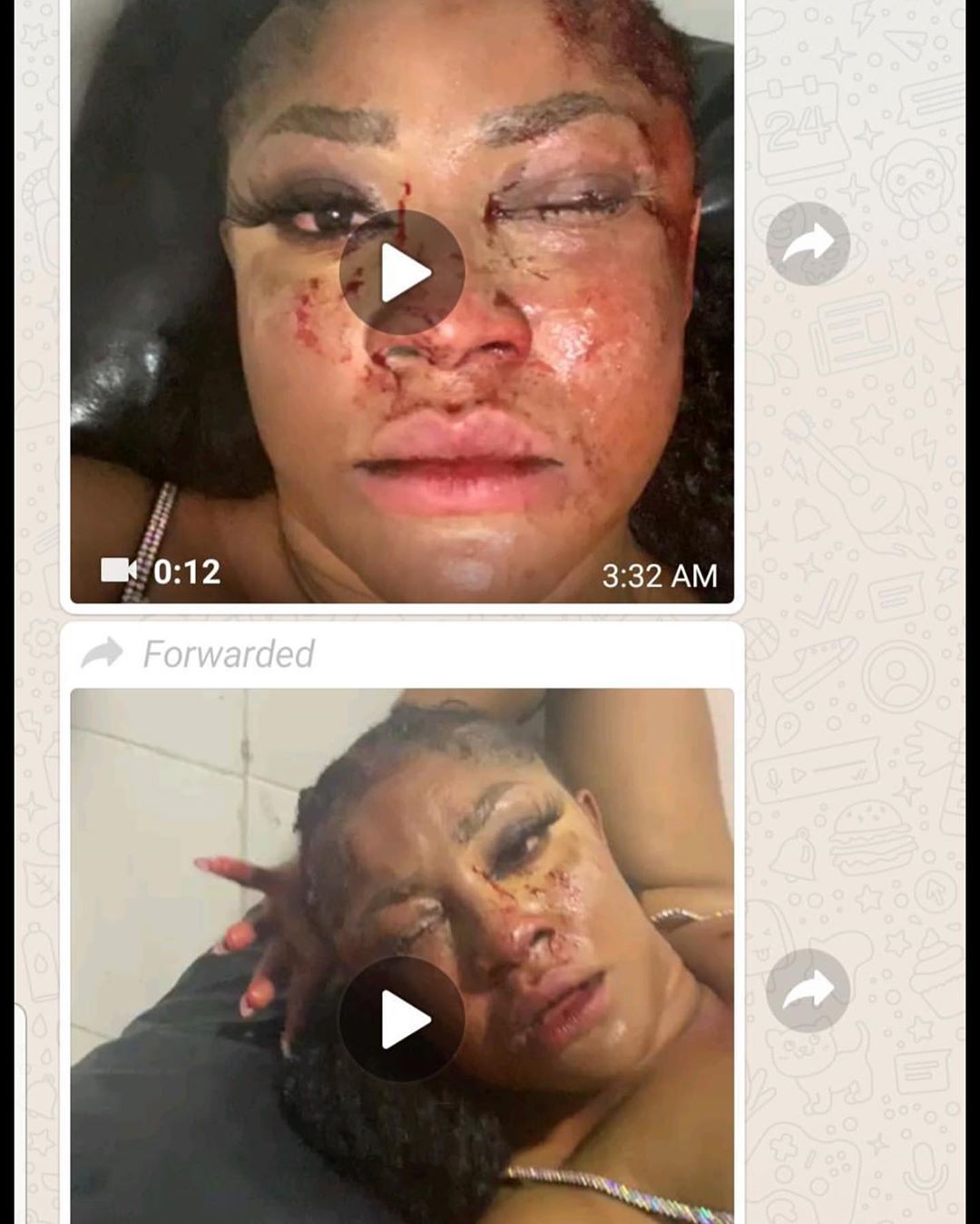 yabaleft