Pastor Sunday Egbo, a cleric and General Overseer and founder of Christ Mercy Ministry in Ajuonu community of Obukpa, Nsukka Local Government Area of Enugu State has been paraded by the police alongside items recovered from his house.
Nemesis caught up with the Pastor after he forced himself on a female member who had come for prayers, a crime he reportedly confessed too.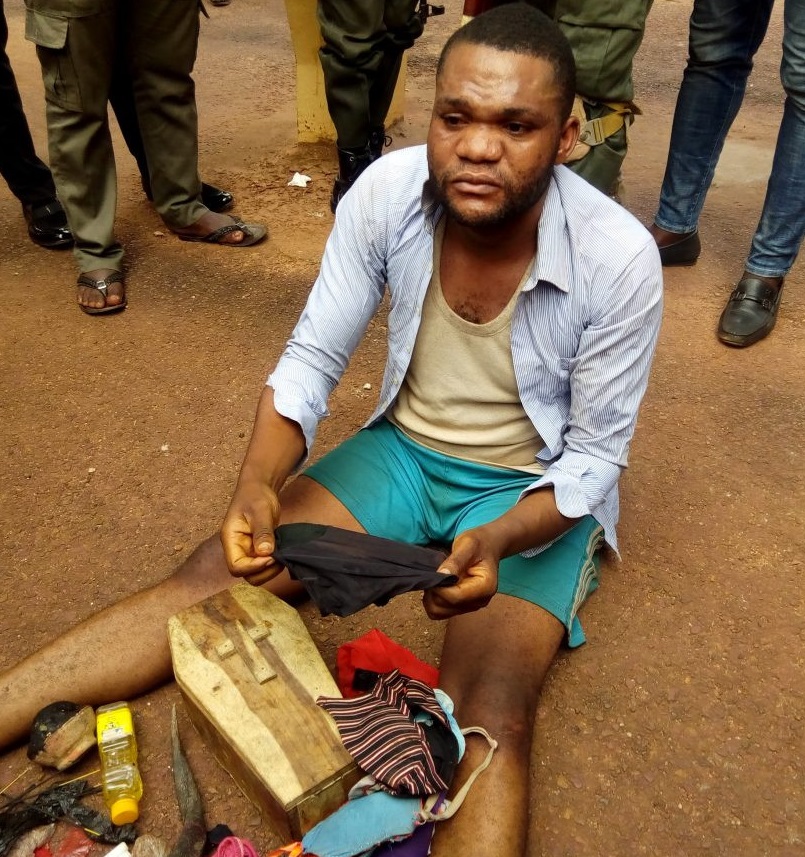 Items recovered from his house include ; Female panties, a coffin and other items he got from a native doctor in Kogi State with the hope of making money and attracting favour.
"I paid the native doctor N200,000, to get the coffin and the flute. He told me to do certain things, after which I will get a Ghana-Must-Go bag full of money in my room.
"But after two weeks, the money did not come as the native doctor told me" he told newsmen.
yabaleft.