The second prize presentation in the on-going Glo Recharge and Win BIG promo also known as My Own Don Beta took place at the popular Wuse Market, Abuja on Wednesday with Abuja based tailor, Solomon Hassan winning a tricycle (popularly called Keke) alongside fifty nine other winners who won different prizes including Industrial Sewing Machines, Generators and Grinding Mills.
A highly-elated Hassan who resides in Gwagwalada, a satellite town of the Federal Capital Territory thanked Globacom for the prize.
He said "I am very excited and don't know what to say. I am a tailor and now I have a Keke. That is extra business which will bring in more money for my family".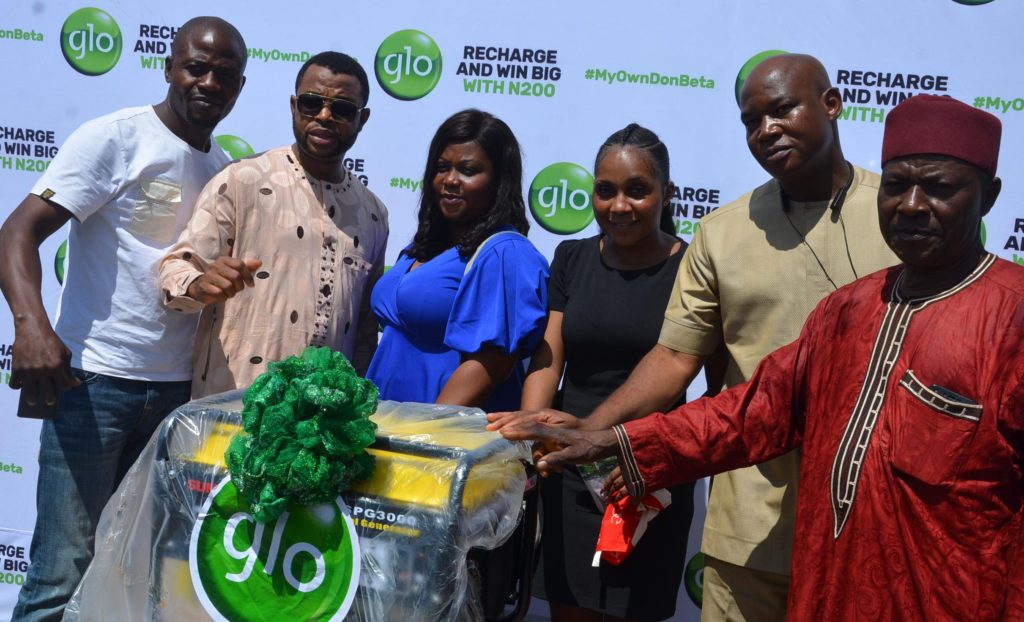 According to Hassan: "I received many calls that day but I could not pick, I was very busy. Eventually when I picked (the Glo call), I was told that I won Keke Napep which I did not believe until they gave the phone to Mama G (Patience Ozokwor) who asked me if I did not believe I won? But I told her that I believe now and I was told to come to Glo office"
Another Keke winner is Odah Sunday from Abuja. Odah said "When I received the call from Glo that I have just won Keke Napep, I thought it was 419 but at a point, Glo customer service (personnel) called and said I should give my details and I did. Today, it became a reality that I have actually won Keke. I have recharged two hundred naira many times and I am very happy that I won".
Some other winners include Dinda Salami from Bauchi who won a Grinding Machine, Engineer Barnabas Amgba from Abuja and Precious Emmanuel who both won generators.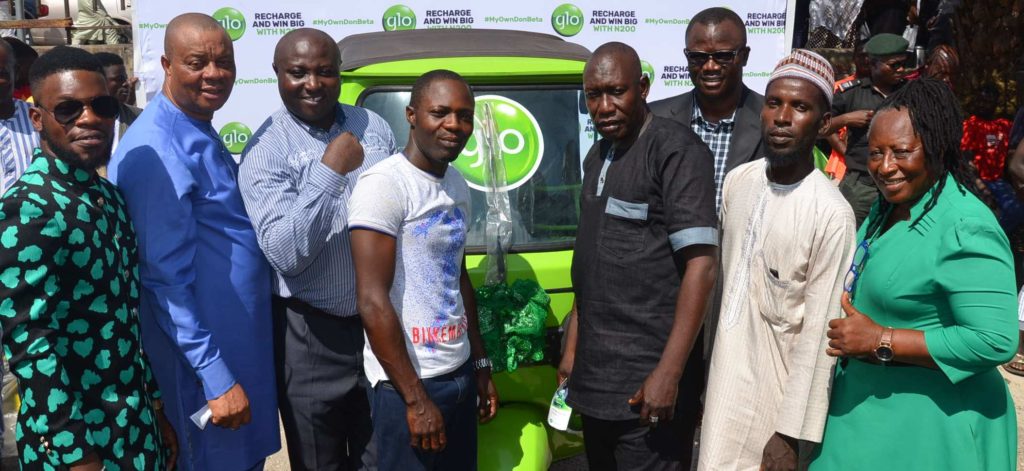 Earlier in his Opening remarks, the regional manager, North Central, Globacom, Mr. Kemi Kaka said the promo was one of Globacom's efforts to delight its numerous subscribers that have been with the network over the years.
"While we congratulate those who will receive their prizes today, we are pleased to inform you that Globacom will continue to spread joy across the nation as our dignitaries here today will help us to pick, openly, the next set of winners in a live draw," he said.
Also speaking at the event, Director of Licensing and Operations, National Lottery Regulatory Commission, Barrister Henry Uwadiae, said the commission was on ground to ensure fair play in the promo exercise, adding that "Glo has been doing this for a long time and we've not had any reason to say they have short changed anybody".
The event was attended by the Chairman, GSM Village Abuja, Mr. Chris Eze; Glo Business Associate, MD/CEO of Zeph Associates, Mr. Tochukwu Nwosu, and Chairman, Wuse Market Traders Association, Mr. Okorie Ikechukwu Raphael.
The event was preceded by the third draw of the promo which produced a total of 50 lucky winners: 20 generators, 15 grinding machines, 10 sewing machines and 5 keke.
These winners will receive their prizes in Port Harcourt on Wednesday 6th November, 2019.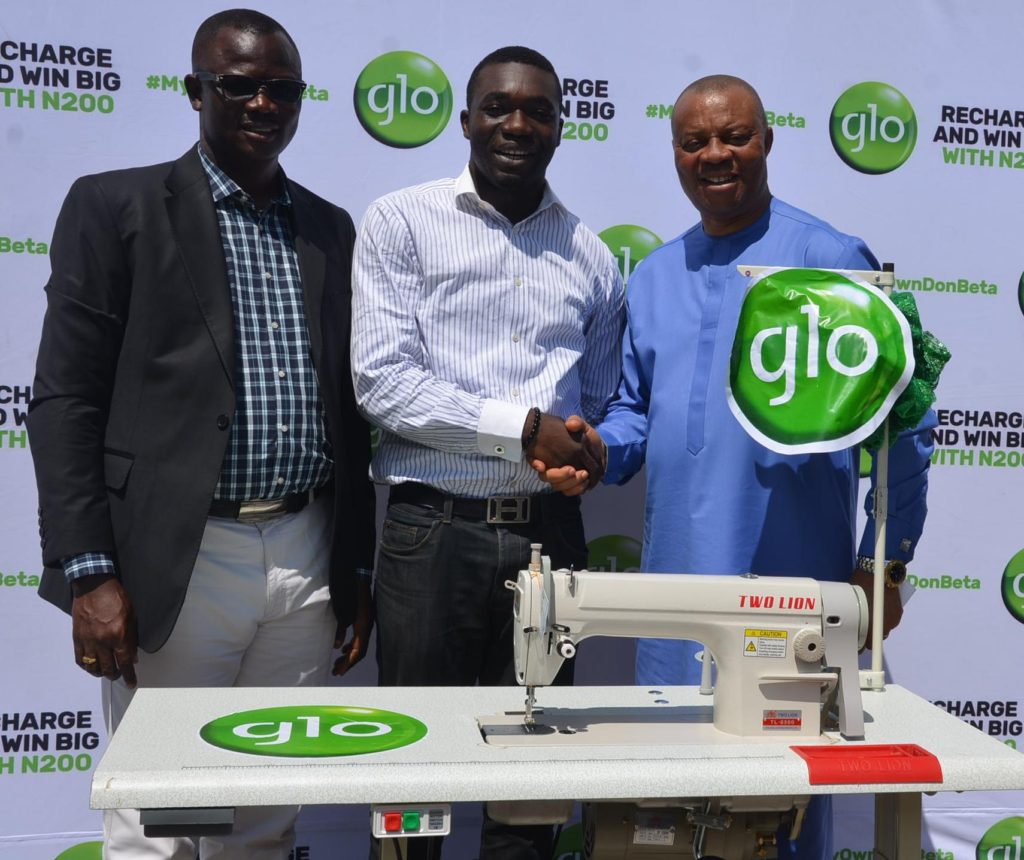 yabaleft.