Davido is keeping true to his word about unleashing the full might of the law upon the two sisters who accused him of impregnating one of them, as they have been arrested despite apologizing to the singer.
Earlier they asserted that they only did what they did to congratulate him on the birth of his first son, in a unique way.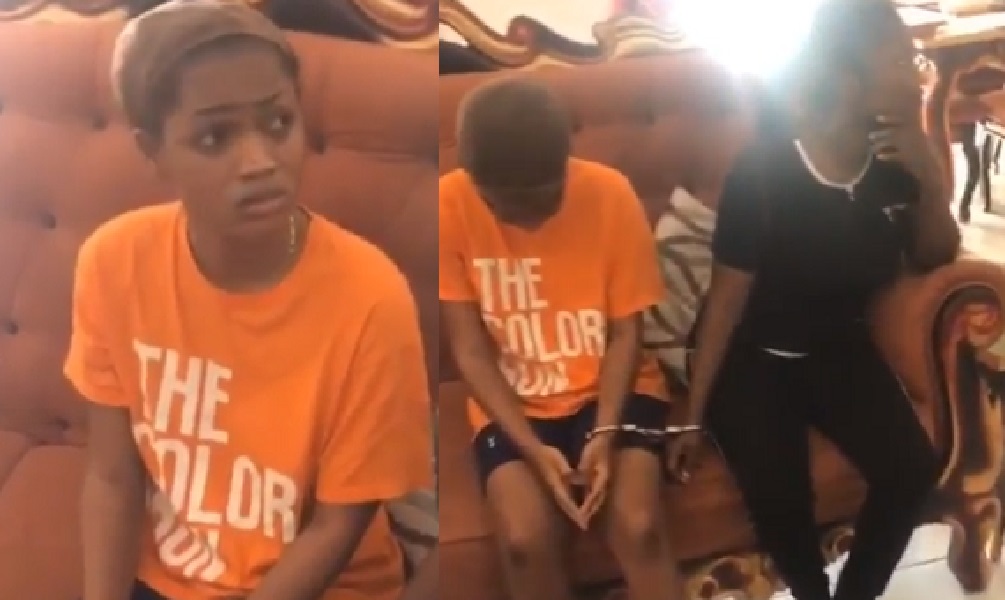 This video surfaced online days after it was revealed that the singer welcomed his first son with girlfriend and wife-to-be, Chioma.
Davido promptly denied the allegation and also promised to give any fan who finds the ladies for him N1 million. He also vowed to send them to jail for making such claims about him.
He has sworn to make them pay as he strongly maintains that there's no room for forgiveness
yabaleft