Nigerians are celebrating the 59th anniversary of the Nation's independence and one of the top music moguls in the country. Michael Ajereh Collins A.K.A Don Jazzy, has taken to his social media page to share his thoughts about the current situation of things in the country.
Taking to his verified Twitter page, Don Jazzy wrote ;
'As we celebrate Nigeria's 59th Independence day tomorrow, we all need to reflect on many things: the significance of the labour of our heroes' past, where we got it all wrong and how we can improve our current situation'.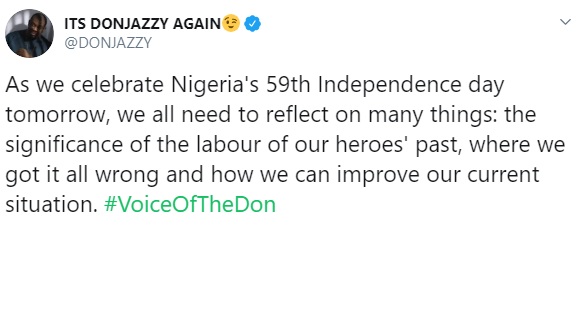 yabaleft.