Two Nigerian men have lost their lives after the drugs they swallowed burst during a flight from Brazil to Ethiopia.
The deceased, identified as Chigozie Pascal Aniagbado and Chijioke Chidioka Ogbuefi, died before an emergency landing, despite the fact that CPR was performed on them.
Narrating how it happened, an eyewitness said: "I was in an Ethiopian Airline from Brazil to Ethiopia. My seat number falls at the middle of two men.
The flight was 12hrs. The young man at my right asked me to check the flight map to know how far we had gone which I did. We were already half the journey.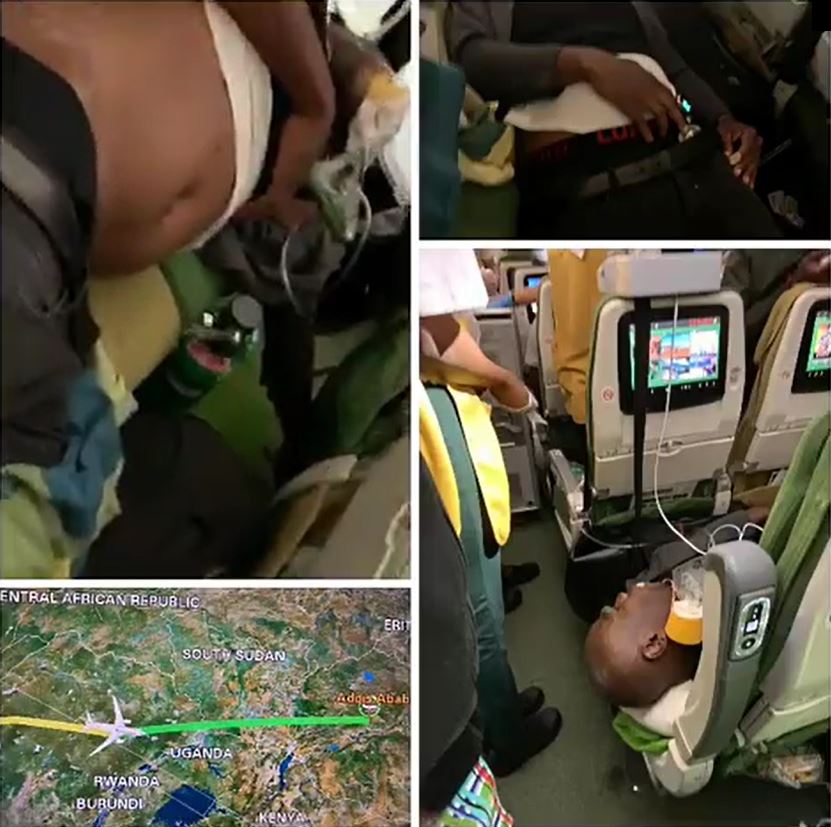 Then he said to me "do you speak Igbo," I said "yes." He said he doesn't know if he would make this journey that it seems the drugs he swallowed must have exceeded its stay in his system.
Then my mind sank. I began to shiver. He said 'don't be scared, it's not in the bag, it is inside my body.' He said I should stand and get him water, but I refused because I was scared he might insert something in my bag.
I had to wave for the air hostess to come. She came and served him water. He demanded for food, he was given. He became calm. Few minutes later, he brought an olive oil from his bag and drank.
Then he started shivering and fell down. That was when all the doctors in the plane assembled, questioning, asking his country and tribe.
He was able to open up that he swallowed drugs. The doctors had to put him on oxygen, then the other also started shivering.
Because of them, we were to have an emergency landing. The pilots said no matter their crime, it's their priority to keep them alive.
We couldn't land the said country has Ebola ,so we proceed while they are on oxygen….. One if men is the son of of Best biscuits and he lost is father last year. While typing, I was told they had lost the battle. May their soul rest in piece.
WATCH THE VIDEO:
yabaleft